In the last fifty years we have received dozens of awards from the U.S. Government for "quality and on-time" delivery.
However, our premier honor is the "U.S. Small Business Contractor of the Year" by the DLA, Defense Logistics Agency.
Our quality system is AS9003 approved, by dozens of our customers, as well as having recent audits by multiple prime vendors, approved to Mil-I-45208A and tailored to ISO 9001.
We have all necessary equipment to fully inspect every item, including In-process inspection, receiving inspection and final inspection. We have completed hundreds of successful first article inspections for the U.S. government going back to 1967.
For terms and conditions of our purchase orders, please email FabSpec @ Fabspec.com.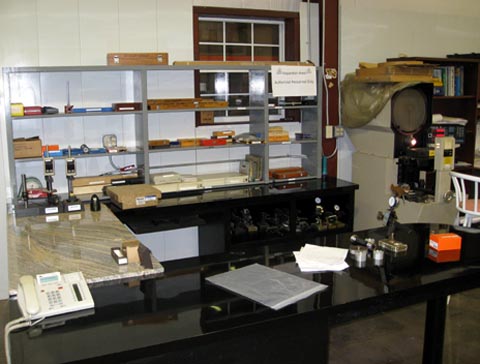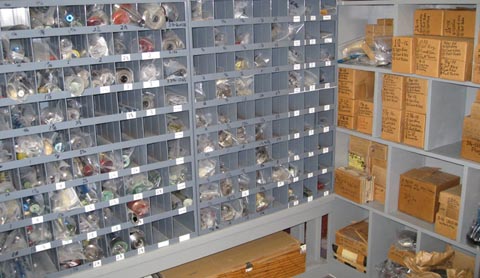 ---
Trade Restrictions and Export Controls
United States trade restrictions on consumer products companies have recently been in force with respect to the following sanctioned countries and individuals or entities:
UNITA (Angola), North Korea, Cuba, Sudan, Iran, Specially Designated Nationals, Iraq, Narcotics Traffickers, Libya, Terrorist Organizations, Myanmar (Burma).
In all dealings, Fabrication Specialty, Inc. makes reasonable attempts to know and comply with all export controls and trade restrictions, including not transacting with any of the above sanctioned countries and not knowingly transacting with a country not listed above which will export items to any of the above listed sanctioned countries.
Conflict Minerals & REACH compliance
We do not use conflict minerals. However, we are in full compliance with the consumer protection acts regarding conflict minerals, as are our suppliers who could potentially supply us with any conflict minerals.

Fabrication Specialty manufactures "articles" as defined in REACH Article 3(3). Registration of substances does not apply to us. However, we are supportive of the goals of REACH, protecting the health of mankind and the environment through responsible handling of chemical substances.