*Inventory- We have manufactured millions of parts, with 31,000+ factory new lines in stock, ready to ship.
*40,000 lines - We support and manufacture over 40,000 spare parts. Almost all of which are on the shelf, so if you have an urgent requirement for a hard to find item, Fabrication Specialty is ready to assist with engineering capabilities, raw materials purchasing & consulting, testing, design revisions, manufacturing, finishing, or whatever your needs. On almost all of our stock and capabilities, we directly control every operation from the raw material purchase to the final inspection. We are the manufacturer of almost all of our items.
*Quality- As a manufacturer, our certifications are only as good as the parts we make. All our items come with our certificate of conformance at no charge. If needed, we can supply full paperwork from melt to finish. We control the manufacturing process from raw material to finished part, so you can rest assured that lot traceability is maintained, quality is uncompromised and the finished product is complete to your specifications.
DFARS compliant parts are our standard. We will only supply non-compliant parts on pre-approved customer request. We include this information on our standard certificate of conformance for your convenience. We are AS9003 & Mil-I-45208A certified and our quality program is ISO 9001 tailored. If you would like to buy from us and require ISO 9001 registration, let us know! AS9003 is often cited as the small business version of AS9102 - so we likely meet or exceed your requirements.
*Experience- Currently our salespeople & engineers have an average of almost 20 years of experience each. With personal history in everything from standard bolt and screw manufacturing and forging to making thousands of specials with dozens of individual processes, we pride ourselves in being the only company in the world that can fabricate many of our items.
*Customer Service- We are a veteran-family-owned business and have been since 1967. Guy Lewis and Dwaine Saffle, after many years working in the bolt, nut and screw business started Fabrication Specialty to focus on hard to find, custom parts for the military. After many years, thousands of new items and countless relationships with customers, vendors and employees, Dwaine and later Guy retired. The Lewis siblings, President Jon, VP Joe and Treasurer Judy have managed the business since 2005 and the next generation of Lewis & Fab family members are continuing in their footsteps. We have been supplying the US military with high quality parts for decades and will be for decades to come.

We supply most of the world's major aerospace, defense and transportation companies, thousands of the small defense contractors, all the US armed forces branches, and all the depots and Defense Supply Centers. Our customers consistently comment to us how happy they are with our manufactured items, customer service, quality and ability to manufacture the hard to find parts.
S O M E O F O U R C U S T O M E R S

BOEING & BOEING DISTRIBUTION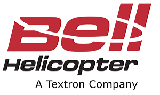 ---
For more about what we manufacture & stock, you can find a searchable inventory at the following locations:
Alicorp.com - ILS - Partslogistics - Partsbase - StockMarket
For a tab delimited version of our inventory
& some of our manufacturing capabilities please contact us: fabspec@fabspec.com
---
Fabrication Specialty has been making hard to source items for the Defense Logistics Agency supply centers since the 1960's. We are AS9003 approved and our quality management system is tailored to ISO 9001-2015. We have the capabilities as a manufacturer on over 40,000 items. We currently have 30,000 separate line items in stock, ready to ship. We hold manufacturing approvals from Boeing, Lockheed and dozens of prime vendors. We hold authority to ship direct for the US government under their alternate release program. We are the sole source for thousands of items from DLA including many Hyundai, Honeywell & Oshkosh OEM parts.

For the last decade or so, we are the supplier for some manufactured components of the Container Roll-In /Out Platform (CROP). Part numbers 2-33511, 2-33202, 2-33512, 1-33124 & others.

Some part numbers we support are the MS27977, MS27978 & MS27980 series such as MS27977-29B, MS27977-30B, MS27980-17C as well as almost every other dash number. We are the MFR with full paperwork from raw material to plating on every dash number.
As of Fall 2017, we are the US military's source for the Lockheed/Sikorsky series of bevel washers, Part number 70107-08407-101 & 102, with NSN 5310-01-102-8932. We will be making some for stock well into 2021 & beyond and we are the manufacturer.
As of summer 2016, we are manufacturing the Boeing 9M381 and BACB10U series of cockpit panels in various sizes and configurations. Some in stock, all available. We are the manufacturer. The part numbers so far are: 9M381A0 9M381A1R 9M381B10 9M381B10E 9M381B11 9M381B12 9M381B12E 9M381B13 9M381B2 9M381B3 9M381B4 9M381B4A 9M381B5 9M381B6 9M381B7 9M381B8 9M381B8E 9M381B9 and 9M381C7. As well as BACP10U0712TC, BACP10U0075TC, BACP10U0712TC, BACP10U0750BC, BACP10U0075TC, BACP10U0600B, & BACP10U0750BC. We have stock ready to ship in dozens of sizes and confirgurations.
As of January 2019, we are the long term contract holder for the US military tank track lock nut - drawing 12308644 (also known as the pin nut), part number 12308644-1. We can ship from stock on parts up to 300,000pcs or more. 12308644-1 ships from stock daily on current government contracts. We also manufacture the 9/16" counterpart 8756580. We can support making up to 200,000 pieces per month and can handle releases as well. We have current contracts running through 2023 and can add your requirements to the machines that are currently running these nuts. Order them now.
We make the VS100 series, the VS100-S3, VS100-N3 & the VS100-C3. The assembly is numbered VS100-3 and sometimes the dash letter comes after, such as VS100-3S, VS100-3N & the VS100-3C. We also stock the VS100-5, VS100-6 & VS100-4, which can be bought as the component parts (nut, crosspiece & sleeve) or the assembly.
We manufacture the NAS397 & NAS398 series, NAS397-14, NAS397-16, NAS397-18, NAS397-20, NAS397-8 in particular. We have thousands of many dash numbers in stock and can ship immediately.
As for the NAS398 series: We have stock in the NAS398-50, NAS398-64, NAS398-66, NAS398-84 & more. We have material to make all the dash numbers. The lead time is normally about 14 months, but we are expediting all NAS398 orders to keep up with demand and they are ready in 90 days.
BACP20B43B and BACP20B43P & other sizes are also available from stock.
BAC1520-749 Extruded hinges are available now as of 2019 in 2024-T4 aluminum for the KC-135. We also have alternate raw materials for these - Interbronze, also known as UNS C67400, MS23.10, Mueller 600. Inquire today for pricing on the hinges or the materials.
If you need these items or any of the 40,000+ line items we offer, please call or email Sales@FabSpec.com for a price quote, as we have many in stock and can usually ship stock on the same day.
For our current purchase terms and conditions, please email fabspec@fabspec.com