*Inventory- We have manufactured millions of parts, with 31,000+ factory new lines in stock, ready to ship.
*40,000 lines - We support and manufacture over 40,000 spare parts. Almost all of which are on the shelf, so if you have an urgent requirement for a hard to find item, Fabrication Specialty is ready to assist with engineering capabilities, raw materials purchasing & consulting, testing, design revisions, manufacturing, finishing, or whatever your needs. On almost all of our stock and capabilities, we directly control every operation from the raw material purchase to the final inspection. We are the manufacturer of almost all of our items.
*Quality- As a manufacturer, our certifications are only as good as the parts we make. All our items come with our certificate of conformance at no charge. If needed, we can supply full paperwork from melt to finish. We control the manufacturing process from raw material to finished part, so you can rest assured that lot traceability is maintained, quality is uncompromised and the finished product is complete to your specifications.
DFARS compliant parts are our standard. We will only supply non-compliant parts on pre-approved customer request. We include this information on our standard certificate of conformance for your convenience. We are AS9003 & Mil-I-45208A certified and our quality program is ISO 9001 tailored. If you would like to buy from us and require ISO 9001 registration, let us know! AS9003 is often cited as the small business version of AS9102 - so we likely meet or exceed your requirements.
*Experience- Currently our salespeople & engineers have an average of almost 20 years of experience each. With personal history in everything from standard bolt and screw manufacturing and forging to making thousands of specials with dozens of individual processes, we pride ourselves in being the only company in the world that can fabricate many of our items.
*Customer Service- We are a veteran-family-owned business and have been since 1967. Guy Lewis and Dwaine Saffle, after many years working in the bolt, nut and screw business started Fabrication Specialty to focus on hard to find, custom parts for the military. After many years, thousands of new items and countless relationships with customers, vendors and employees, Dwaine and later Guy retired. The Lewis siblings, President Jon, VP Joe and Treasurer Judy have managed the business since 2005 and the next generation of Lewis & Fab family members are continuing in their footsteps. We have been supplying the US military with high quality parts for decades and will be for decades to come.

We supply most of the world's major aerospace, defense and transportation companies, thousands of the small defense contractors, all the US armed forces branches, and all the depots and Defense Supply Centers. Our customers consistently comment to us how happy they are with our manufactured items, customer service, quality and ability to manufacture the hard to find parts.
S O M E O F O U R C U S T O M E R S

BOEING & BOEING DISTRIBUTION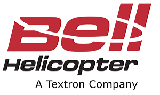 ---
For more about what we manufacture & stock, you can find a searchable inventory at the following locations:
Alicorp.com - ILS - Partslogistics - Partsbase - StockMarket
For a tab delimited version of our inventory
& some of our manufacturing capabilities please contact us: fabspec@fabspec.com
---